Vytex premium replacement windows and doors are designed not only for beauty, comfort, and energy-efficiency—they're also virtually maintenance-free: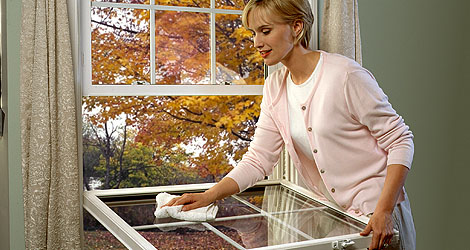 Glass can be cleaned with household glass cleaners.
Vinyl can be cleaned with nonabrasive household cleaners or soap and water.
Painting is not required. The color of the Vytex window is solid through all window components.
Lubrication is not required. All moving parts are self-lubricating. Rollers are made of metal for long-lasting, trouble-free performance.
Use the following window maintenance tips to easily operate your premium replacement windows:
Note: You will need Adobe Acrobat Reader to download and view these documents.